Sorry to break this news to you, but customers don't really care about you.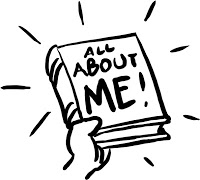 Even when they ask about
you
, it's really about
them
:
"What problems can you solve for me?"
"What experience do you have with companies like mine?"
"What do you know about my business, my market, my product?"
"How can you help me?"
You may have a broad range of expertise. You might have solved problems for all kinds of different companies in all kinds of different industries. You might know a lot about a lot of different markets.
It doesn't matter.
Prospective customers really only care about themselves. What do you know about
their
market? What can you do for
their
business.
There's no problem with that. After all, it's their business and their money.
Present yourself as an expert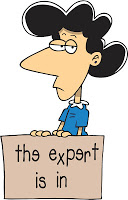 So what does that mean for software-as-a-service (SaaS) marketers? What does it mean for your messages and how you present yourselves?
Look at it from the prospective customer's point of view. They'll be relying on your SaaS solution to support a key part of their business – customer management, finance, ERP, HR, whatever.
They need to trust you. They need to feel confident that you understand their particular needs.
You need to present yourselves as experts at solving their unique challenges. You need to focus, to specialize. (See "
Don't market to the wrong people,
" Practical Advice Newsletter, April 2013.)
For example:
"Our billing management system is focused on the meeting the special needs of veterinarians in the US"
"We deliver an HR recruiting solution built specifically for K-12 public school administrators"
"We've built an inventory management system based on our deep understanding of the food service industry."
You can specialize by industry, by geography, or by company size. Those are fairly common.
Or the focus could be on a particular kind of problem. For example:
"We've built a solution for companies that need to coordinate long sales cycles that include multiple decision makers throughout a large enterprise"
"We're ideal for small companies struggling to attract software developers"
"Our solution eliminates the paperwork from tracking warranties and processing claims."
That is, you could stake a claim to having the perfect solution to one special need which may be common to multiple industries.
SaaS is about a relationship, not a transaction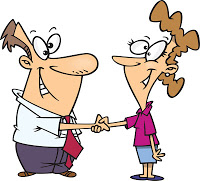 Of course your company probably knows a lot about other industries and other markets. And it might be easy to configure your SaaS solution to work in a variety of environments to solve a whole slew of problems.
But your prospective customer usually doesn't care about what you can do for other companies in other industries with different challenges. They care about themselves.
Remember, SaaS means a relationship, not a transaction. And customers want a relationship with someone that they are convinced knows their market, their business, their problems. Someone they can trust.

This

work

by Peter Cohen, SaaS Marketing Strategy Advisors is licensed under a Creative Commons Attribution 3.0 Unported License. Images obtained via
iCLIPART.com.